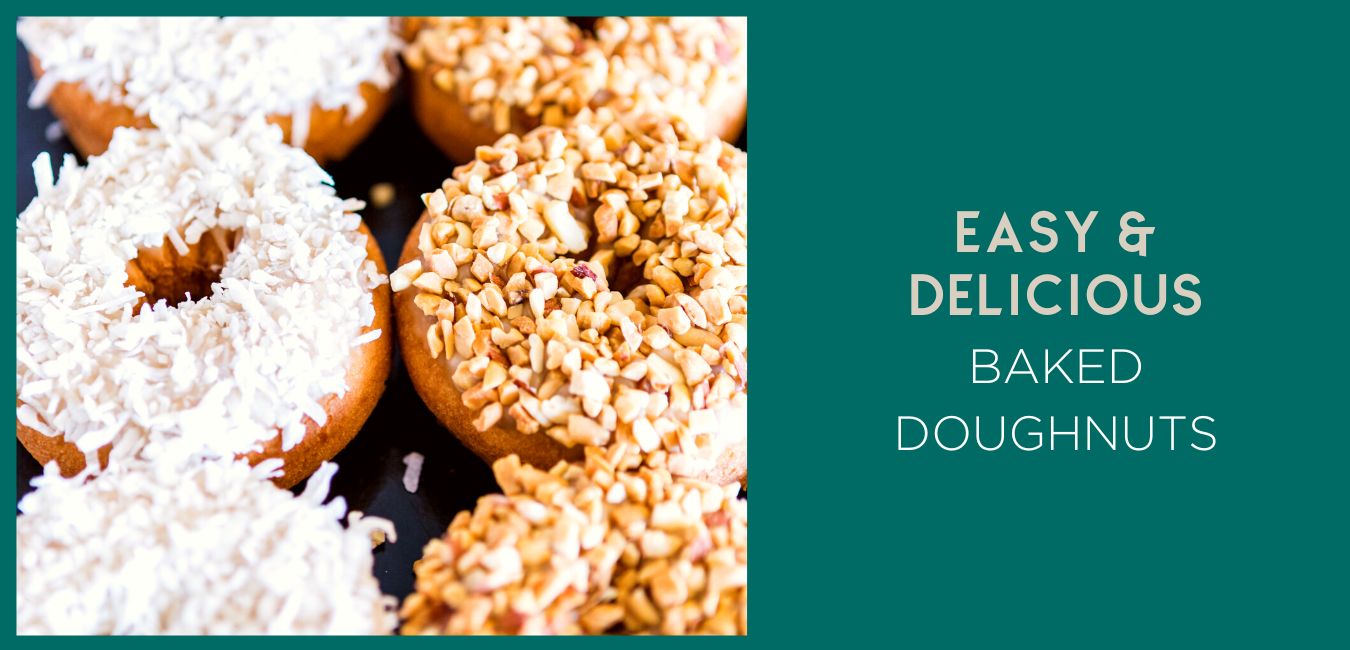 There aren't many things in life that smell better than a freshly brewed cup of speciality coffee but fresh out of the oven doughnuts come close. That is why we have decided to share this delicious and simple doughnut recipe with you.

At Mara Coffee variety is king, that's why we are sharing two styles of doughnut in this recipe so whether you enjoy a sweet coconut style treat or you're more of a chocolate and nut kind of person we have you covered.

Grab your doughnut tin and whisk and let's begin!


Prep Time: 20 mins
Bake Time: 15 mins
Total: 35 mins


Ingredients (makes 12 doughnuts)

For the doughnut mix:
4 tablespoons of butter (dairy or vegan)
1/4 cup coconut oil
1/4 cup honey
1/4 cup brown sugar
2 large eggs
1.5 teaspoons of baking powder
1/4 teaspoon of baking soda
1 teaspoon of nutmeg
3/4 teaspoon of salt
1 teaspoon of vanilla extract
2.5 cups of all purpose flour
0.5 cup of milk (dairy or vegan)
For the glaze and topping:
1/2 cup of chopped hazelnuts
1/2 cup of desiccated or toasted coconut
1/2 cup of dark chocolate chips
2 tablespoons of butter (dairy or vegan)
1/2 tablespoon of honey
1/2 teaspoon of vanilla extract.
Method
Preheat the oven to 218°C and lightly grease your doughnut pan.
In a mixing bowl, beat together the butter, oil, honey and brown sugar until smooth.
Add the eggs, beating to combine.
Stir in the baking powder, baking soda, nutmeg, salt, and vanilla.
Stir the flour into the butter mixture alternately with the milk, beginning and ending with the flour and making sure everything is thoroughly combined. The batter will be fairly thick; when you draw your spatula through the batter, it will leave a furrow. Add more flour or milk if required to get this consistency.
Spoon the batter into the lightly greased doughnut pan, filling the wells to about 1/4" shy of the rim.
Bake the doughnuts for 10-15 minutes. Remove them from the oven, and wait 5-7 minutes before turning them out of the pans onto a rack. Next we make the glaze.
Melt the dark chocolate chips and butter together over a low heat, stirring often.
Add the honey and vanilla extract to your glaze mixture and stir until smooth and shiny. Note: For a shiny finish, choose chocolate whose main ingredient isn't sugar. We've found that using chocolate chips that list sugar as the main ingredient produce a grainy and dull glaze.
Once your doughnuts have cooled dip them in the glaze so the top half of your doughnut is coated.
Sprinkle the glazed doughnuts with toasted/desiccated coconut or chopped nuts. Enjoy with a delicious cup of African speciality coffee.
Put your feet up and enjoy these incredible doughnuts. It's time to treat yourself. Enjoy!