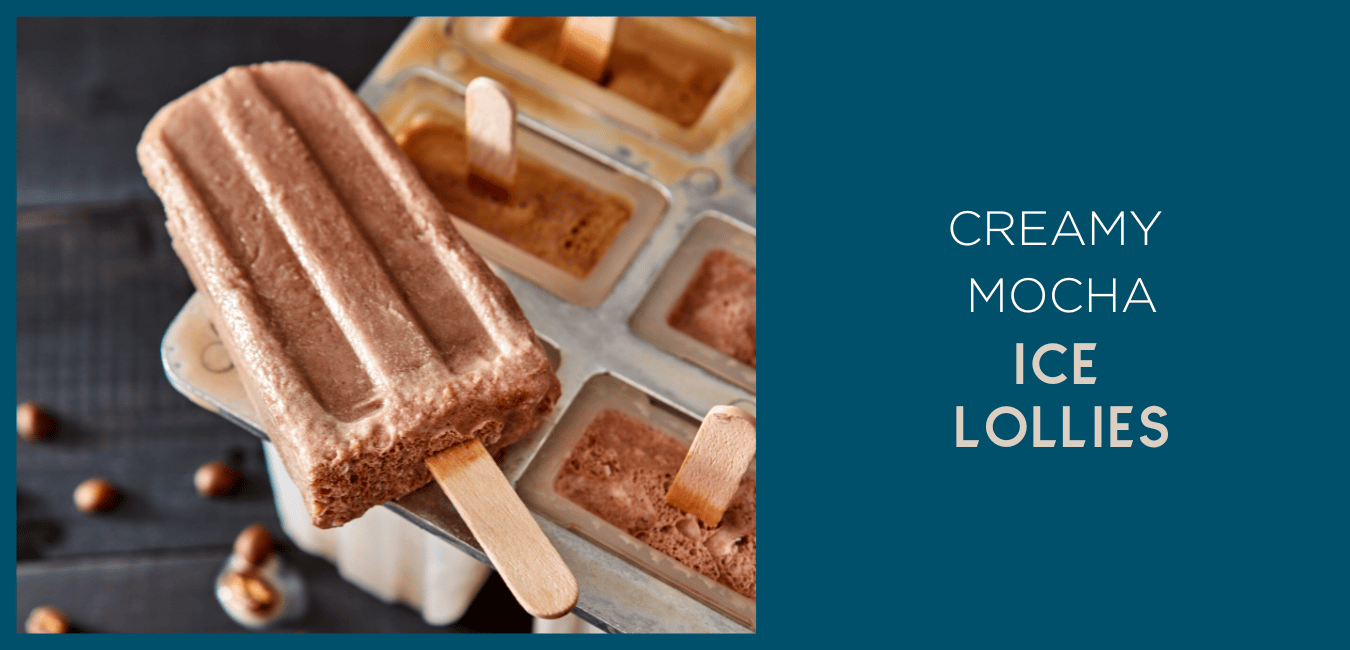 Simple, sweet and delicious, these are the three words I'd use to describe this recipe. With the summer season finally upon us I wanted to make something that really gave me that feel good summer feeling and I can't think of anything better than an ice lolly, perfect for any occasion and any age. 
So let's get to it.
Prep time: 30 mins
Freezing time: 4-5 hours
Tip: As you will need to leave these in the freezer for 4-5 hours before you can enjoy them it's probably easier to make these in the evening and leave overnight.
Ingredients (makes 10 lollies):
2 x 400ml cans of unsweetened coconut milk
25g of coarse grind coffee
1 tbsp of cacao powder
1/4 cup of maple syrup or honey
2 tbsp of water
1 tsp of gelatin powder of vegan alternative
You will also need lolly molds and lolly sticks.
Method:
Add the coconut milk, coffee, cacao powder and maple syrup (or honey) into a saucepan. Heat the ingredients over a medium heat while stirring, to dissolve the

maple syrup

and bring the coconut milk to a simmer.
Remove the saucepan from the heat and put to one side. Allow the coffee to be infused with the coconut milk for about 15 minutes.
In a small bowl, place the water and sprinkle the gelatin over the surface. Allow the gelatin to bloom in the water, for at least 10 minutes.
Pour the coffee coconut milk through a fine sieve to remove the coffee grounds. You should have approx. 3 cups of coffee coconut milk. Taste the coffee milk and add more syrup/honey if needed. Note - the coffee lollies will taste less sweet once they are frozen.
While the coffee milk is still hot, add the bloomed gelatin and stir until the gelatin is completely dissolved.
Pour the mixture into your lolly molds. Allow the liquid to cool down slightly.
If your molds come with the sticks attached to the lid, then simply cover your lollies with the lids and transfer them into the freezer for at least 4 - 5 hours to completely harden (the time will depend on your freezer temperature).
If you have molds where you require the  sticks to be inserted directly into the lollies, place the filled molds in the freezer for about 15-20 minutes to thicken slightly, and then insert the sticks. This helps ensure the sticks don't sink too far into the lolly. Put them in the freezer for 4 - 5 hours to completely harden.
When you're ready to enjoy your lollies, hold the mold under hot running water for a few seconds to loosen the lolly from the mold. Then enjoy!
It's as simple as that. As with any recipe, feel free to experiment with measurements based on your taste preferences and even get creative with adding additional ingredients. 
Enjoy the taste of summer!