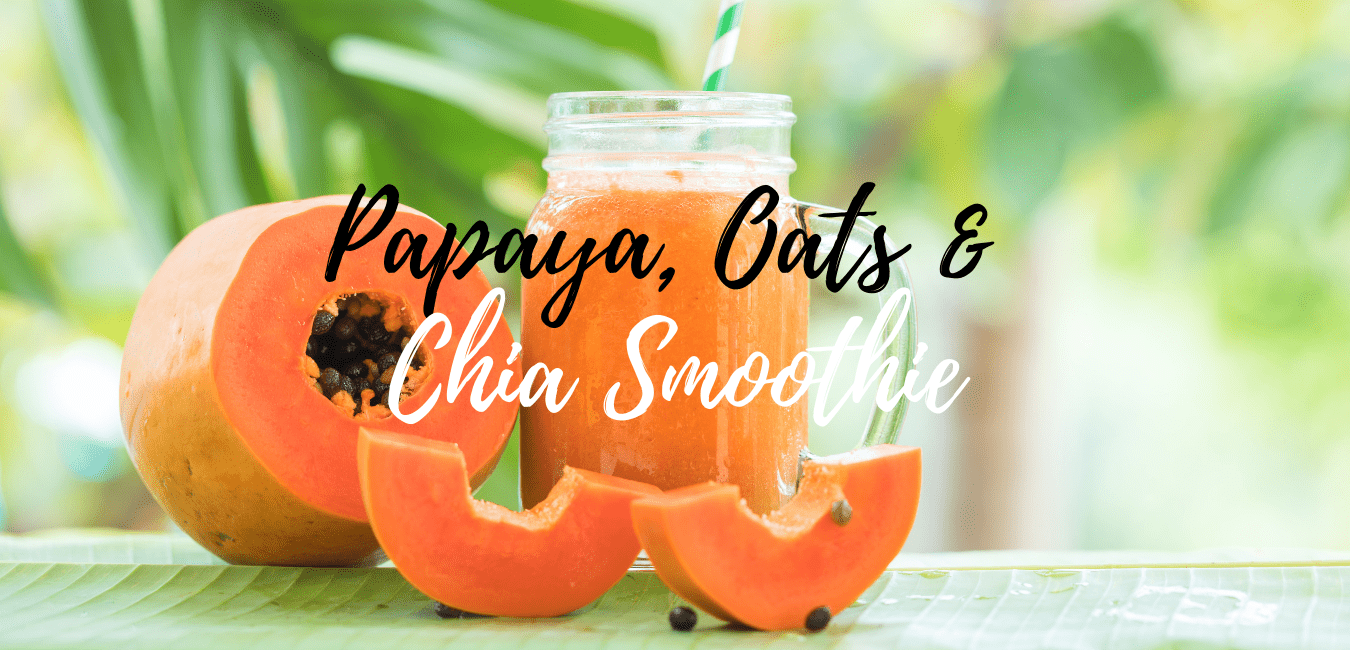 This smoothie is insanely summery and makes you feel happy just looking at it 
☀️
The papaya in this recipe makes the whole pot of goodness a lovely pastel orange colour and tastes so refreshing. Perfect paired with your favourite cup of coffee.

Serves 1


You will need:
A blender

A small container with a lid or a bowl that can be covered (optional)

1/2 a ripe papaya ( discard the seeds and then scrape out the orangey flesh)
30g oats
1 tbsp chia seed
1 tbsp hemp seed
2 tbsp yoghurt ( Greek, dairy free or whatever your preference!)
3-4 tbsp water
Toppings! This is the fun part,

 

I love any of these - white mulberries, raisins, sweet freedom chocolate, coffee syrup, chopped nuts or fresh berries for that extra anti-oxidant hit!


How to make:
Place the oats, papaya, chia, hemp, water and yoghurt in a blender, and blend until smooth
Now it's all mixed and quite thick pour into a glass and add your choice of toppings
If you're making this ahead of time (to enjoy the next day) add your smoothie to a container and leave in the fridge overnight.
All that's left is to enjoy this delicious (and healthy) smoothie! You can thank me later 😋

Gemma